Demag Ergotech Terminal Van Dorn Terminal Sigmatek Demag Nc4 Terminal Lisec ET322 Terminal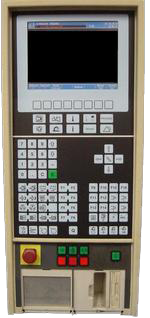 We stock a range of terminals for Demag, and van Dorn Demag NC4 System injection moulding machines.
We have complete terminals on stock, both colour and black and white. Please click on image to enlarge.
We also offer a repair service on these terminals.
The terminal part numbers that we have on stock are:
874 611 65 - 9.5 inch black and white terminal
885 611 65 - 9.5 inch colour terminal - repair only
893 500 65 - 10.6 inch colour screen